Labour is pleased with how the count is going in Swansea and Newport, but much less sanguine about Blaenau Gwent in the valleys. This used to be Labour hero Aneurin Bevan's patch.
Party sources played down early losses in Wrexham, claiming the picture was skewed by defections from the party to independents.
The Tories were looking and sounding positive in Cardiff, where Labour faces losing control of the city council.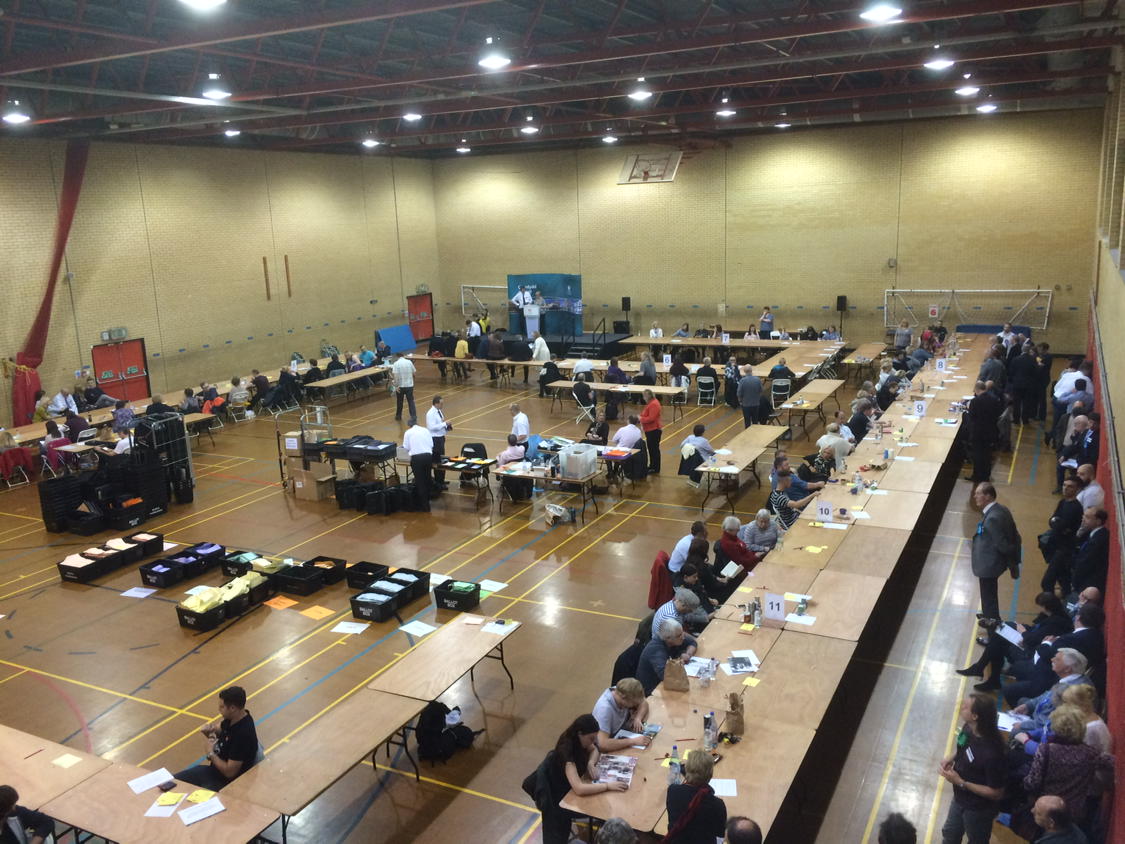 Jayne Cowan, a Tory councillor of 18 years in Rhiwbina, north Cardiff, said that on the doorstep people had been speaking about both national and local issues. The latter includes the recycling centre, possible library closures, parking, the state of the roads; the former (obviously) Brexit and Theresa May.
Cowan said: "Before the general election was announced most of the issues were to do with dog fouling, pot holes, planning. After the general election was announced people who haven't voted Tory before were saying we have a choice, Theresa May or Jeremy Corbyn, and we're going to go with Theresa May. There's been a shift."
Julie Morgan, the Labour assembly member for Cardiff North, said campaigning was always tough. "But this has been particularly difficult with the general election actually being called during the campaign. When people saw us campaigning they were confused, not knowing if we were there for the general election or the local one.
"Cardiff North has always been a marginal [Westminster] seat so you usually get some idea of how the country is going from Cardiff North. I won the assembly election here 12 months ago and we trebled our majority so we have a strong base here."
Plaid Cymru assembly member Neil McEvoy was upset that candidates in west Cardiff were not able to see all the ballot boxes opened:
Click to view the original article on The Guardian.