We've been here before.
Yesterday was just another day on the internet until a cruel, cruel rumor started about Frank Ocean dropping a new album on Friday, June 3.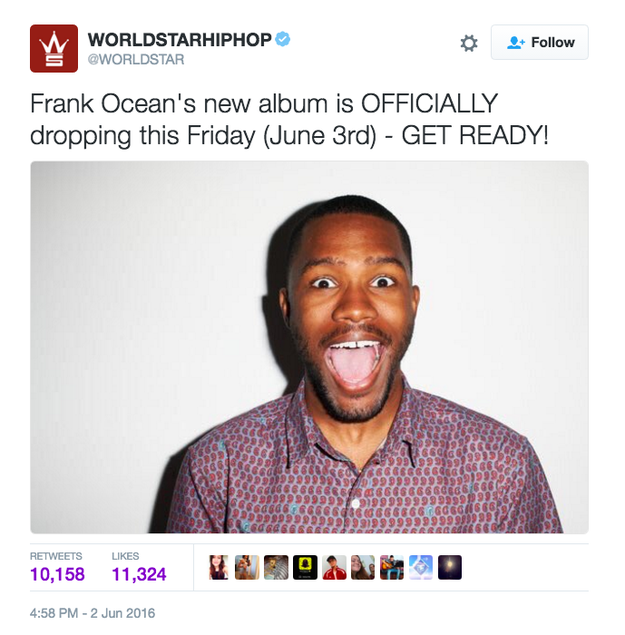 Since he hasn't released an album since Channel Orange back in 2012, and we all know the likelihood of a new Frank Ocean album is *super* slim, everyone collectively lost their minds.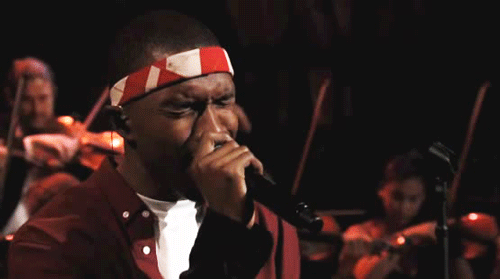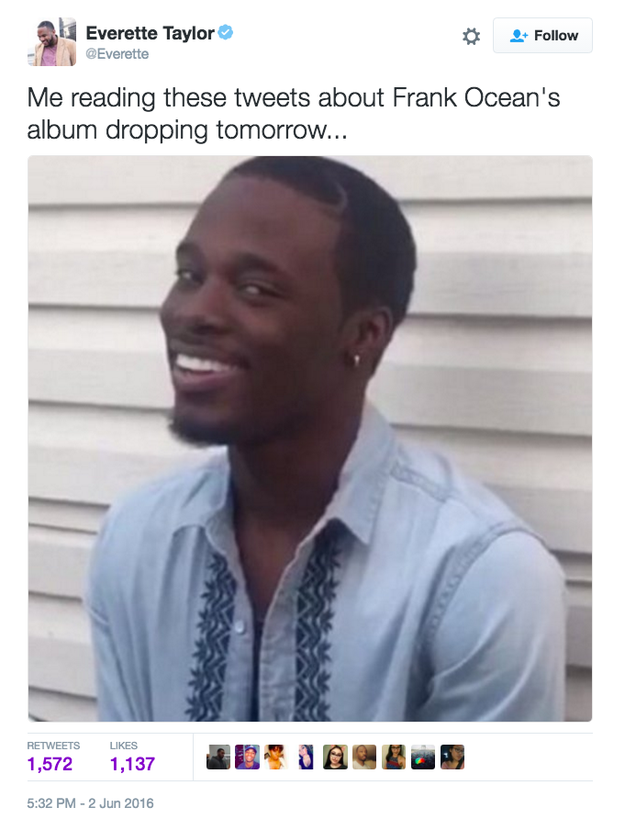 ---


Click to view the original article on BuzzFeed.